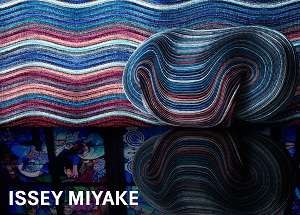 アレクシー・アンドレがISSEY MIYAKEとコラボレーションしたバッグなどのオリジナルアイテムが9月2日(水)から9月8日(火)の間、伊勢丹新宿店にて販売されます。ISSEY MIYAKEの最新テキスタイル技術とアレクシー・アンドレの色パレット抽出技術 "Omoiiro" から作られた限定商品の登場です。
この機会にぜひ足をお運びください。
詳しくは「Colorscope -Omoiiro-」を参照ください。
[8.28] WWD JAPAN.COMに掲載されました。
『 「イッセイ ミヤケ」が鮮やかな色彩を楽しむイベントを伊勢丹新宿店で開催』
[8.30] Fashionsnap.comに掲載されました。
『イッセイ ミヤケの素材技術と写真から色を抽出する技術がコラボ』
[8.31] FASHION PRESSに掲載されました。
『イッセイ ミヤケがソニーの最新技術「Omoiiro」を使ったカラフルな限定アイテムを販売』
[9.1] FASHION HEADLINEに掲載されました。
『イッセイミヤケ、3Dスチームストレッチ×色パレット抽出の最新技術で限定アイテム製作』
Photo: © ISSEY MIYAKE INC.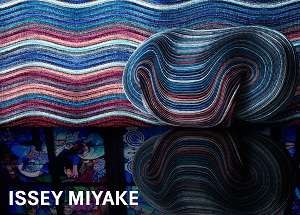 Alexis Andre collaborated with ISSEY MIYAKE to create an original line-up of bags (and more). Available at Shinjuku ISETAN from Sept. 2 to Sept. 9. , those limited edition items are the result of a mix of ISSEY MIYAKE latest textile technology "3D Steam Strech" with the color palette generation technology "Omoiiro" by Alexis Andre.
Please come and experience by yourself this unique collaboration. For more details, please jump to Colorscope -Omoiiro-'s page.
Photo: © ISSEY MIYAKE INC.