※本サービスは終了いたしました。 ご利用ありがとうございました。※
考える力を伸ばす子ども向け数理クイズサービス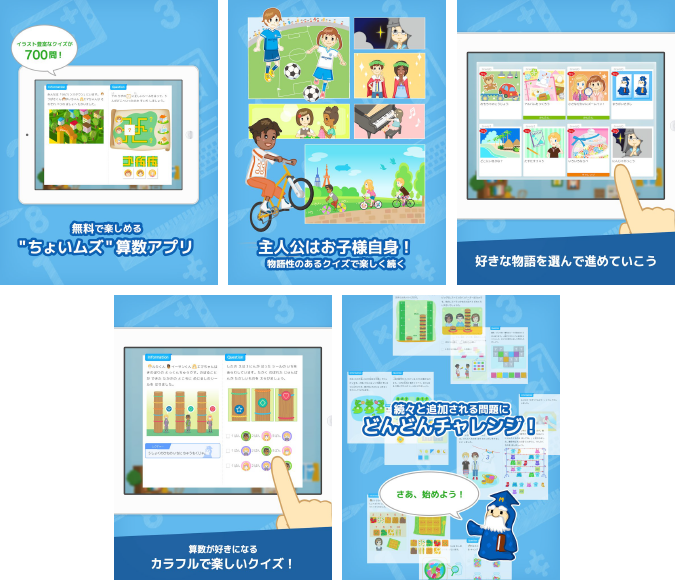 MathNativeは6~9歳までのお子さまを対象にした、考えることを楽しむ数理クイズサービスです。クイズはお子さま自身が主人公の絵本のようなストーリーで展開し、出題形式も候補を選ぶ・シールを貼る・パネルをめくるなど、インタラクティブな工夫がこらされています。利用状況は、プレイヤーごとに記録され、保護者が簡単に確認することができます。大人も子どもも楽しめる新しい数理クイズサービスMathNativeをぜひお楽しみください。
---
※「MathNative」は株式会社ソニーコンピュータサイエンス研究所の商標です。
※ 記載されている製品・サービス及び会社名は、各社の商号、登録商標又は商標です。
* This service is no longer available *
An arithmetics quiz service for students to develop thinking skills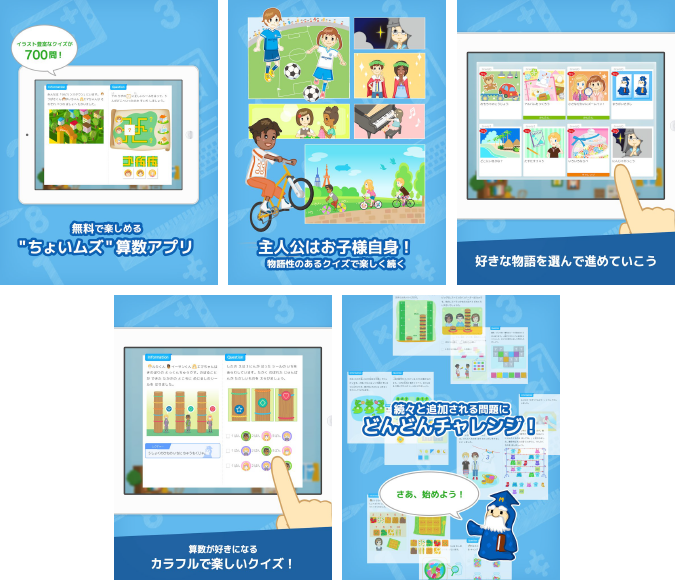 MathNative will help children, aged 6 to 9, to develop the pleasure of thinking. Each quiz proceeds as a pictorial story, in which the user is expected to act as the hero or heroine. Questions are carefully prepared to captivate children; they are to be answered interactively, for example, by choosing a candidate or placing a sticker or turning over a panel. The frequency of service in use is recorded on a player-by-player basis, so parents can check and see their children's interests. Attractive not only to children but also to adults, please come and find great fun in MathNative!
---
* MathNative is a trademark of Sony Computer Science Laboratories.
* The products, services and companies listed here are all trade names or registered trademarks of relevant companies.