「シネコポータル」のページを参照ください。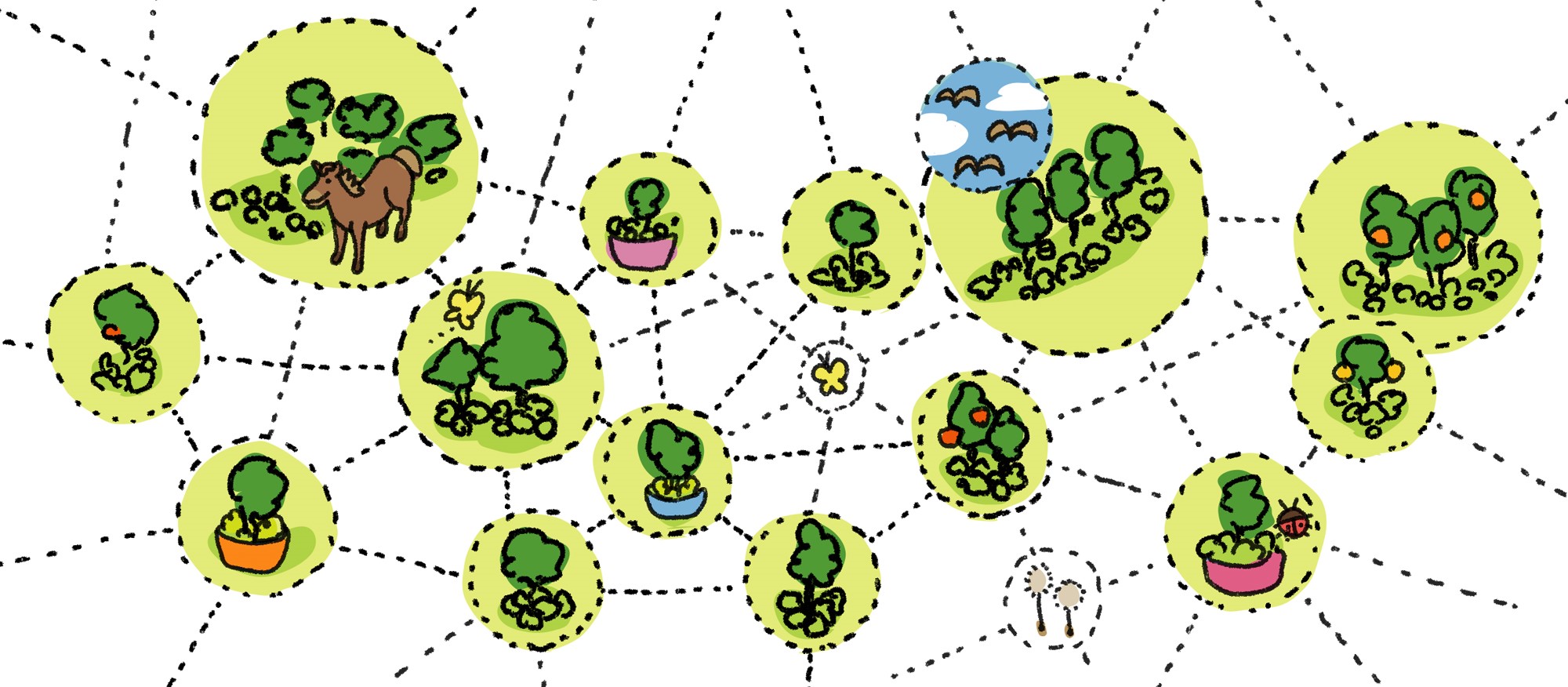 The principles of Synecoculture are connected to the workings of life on earth that has existed for billions of years. Viewed from the earth's history, the emergence of mankind is a very recent event that occurred well after the ecosystem was developed. The agriculture that humans started approximately 10,000 years ago has led to the development of technology that efficiently grows only plants that are seen as useful. However, such attempts to control the environment with substances brought in from elsewhere, such as fertilizers and pesticides, have gradually shifted the balance of the ecosystem, and many adverse effects have arisen. Therefore, the idea behind Synecoculture farming is to return to the power of life on earth and restore the ecosystem from the soil.
The "Synecoculture Principles Learning Kit" is a first-hand experience kit being developed to help people learn on this mechanism through experimenting it on a planter scale. You can learn by reading the handbook or participating in workshops, and making your own planters where a variety of plants are mixed in high density. The planters are regarded as a device to learn and experience "the functioning of ecosystem cycles" in the raw. We hope to provide a continuous learning experience with the kit.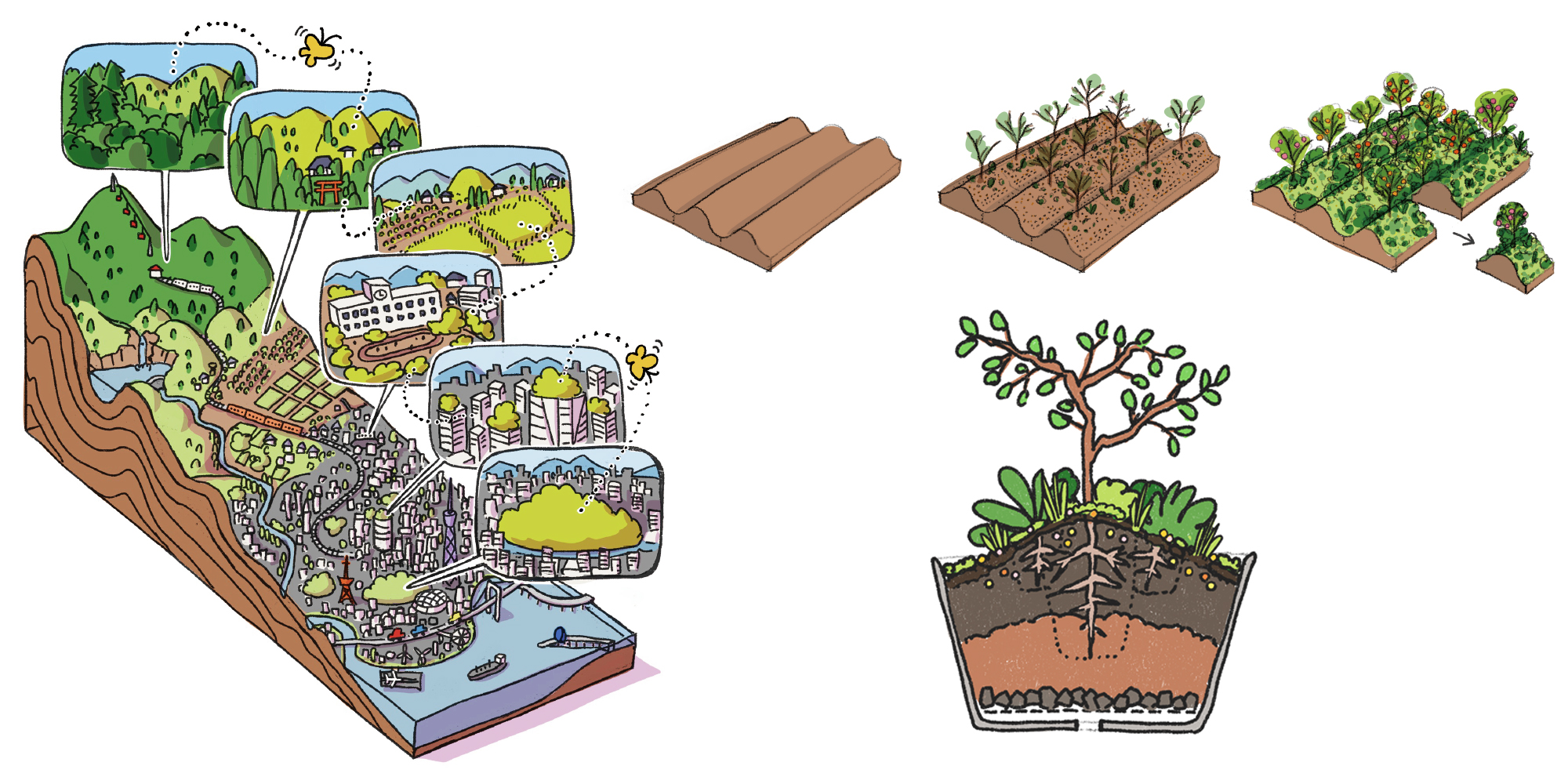 Synecoculture Principles Learning Kit Handbook (2020.10 Ver.0.33): English PDF French PDF Japanese PDF
Please contact Synecoculture Association (info@synecoculture.org)if you are interested in translating this document to other languages. Your cooperation is highly appreciated.
Demonstration Experiment at Roppongi Hills

Sony CSL will start a demonstration experiment related to Synecoculture farming on the rooftop garden of Roppongi Hills from November, 2019.
In this experiment, we will introduce Synecoculture farming methods and implement an augmented ecosystem on the rooftop of the building. We will install five special planters with three different patterns of soil. More than 100 kinds of different plant species, mainly vegetables, fruits and herbs, will be placed in the planters. More than 200 kinds of useful plants will be planted in the small field on the same rooftop. We will make observations on the cooperative effects of the plants. [Press Release]


<Overview>

Period:November, 2019 ~
Venue:Roppongi Hills, Tokyo
Organized by:Sony Computer Science Laboratories, Inc.
Supported by:Mori Building Co., Ltd
        Synecoculture Association

Venue of the experiment
Through this experiment, we aim to deepen our knowledge about Synecoculture farming and to develop a learning kit aimed to eventually become a learning platform for Synecoculture.
# "Synecoculture" is a trademark of Sony Corporation.
# Please see here on the details of the Trademark Usage.