シニアリサーチャー・プラネタリーナビゲーショングループ長 舩橋真俊
Planetary Agenda needs Planetary Navigation
惑星規模での自己変革が必要な時代
ソニーCSLでは、エネルギー・食料・環境など、人類共通の課題として取り組む必要のあるグローバルな問題群をGlobal Agendaとして認識し、そのブレークスルーとなり得る研究を育んで来ました。
2008年より、実世界での複雑系を扱う科学的方法論としてオープンシステムサイエンスを考案し、従来の要素還元論を超えて生きた状態のシステムをマネージメントする方法を探索してきました。
今、Global Agendaはますますその重要性を増すと同時に、人類社会の便益を超えた地球全体の気候変動や生物多様性の危機など、惑星規模の視座からの問題解決が求められています。我々は有限な環境容量の中で持続可能な社会-生態系の構築に必要な計画を新たにPlanetary Agendaとして策定し、その実現のために行動します。 極めて高い自由度と多様性を持つ惑星規模のオープンシステムの中では、人間によって制御可能な領域に収まる対象は依然として限られています。むしろ我々の予測を超えて変動する環境の中で、人類の特性である技術や社会性を高度に発揮し、自らの文明が向かう先を適応的な方向にナビゲーションしていく能力が重要になってきます。Planetary Agenda の解決に向けた文明の基幹レベルからの自己変革の運動を、我々はPlanetary Navigationとして定位し、その実現に向けた概念構築・研究開発・経済圏と文化圏の形成を推進します。
Act Beyond Borders to Transform Planetary Boundaries
地球の環境容量の変容に向けて、越境し行動する
これまでソニーCSLの研究者が各方面で越境し、行動する中で得たものは、新しい学問領域の創出や人間の能力拡張に代表されるように、我々自身の認識を刷新していく領野の広がりです。それは同時に、拡張生態系や分散型再生可能エネルギー、環境目標を内在化した社会・経済システムなどに代表されるように、技術によって規定される地球の環境容量(Planetary Boundaries)の前提さえもポジティブに問い直すことができる可能性へと広がっています。
人類が変わるとき、環境もまた変わるのです。地球の生物史と環境史は、度重なる天変地異に際して生物が見事に適応し、また生物進化によって惑星の物質循環や気候も断続的な変遷を遂げてきました。今、人類によって大きく改変された地球環境の中で、我々自身も過去の延長ではない未来に向かって大きく変容しようとしています。
新しい環境が既存の文明にもたらす危機は、未来から振り返れば常に新しい形の食料・エネルギー・情報通信・経済社会体制を生み出してきた契機でもありました。Planetary Agendaは、人間同士の衝突を超えてこの星の将来の原風景を描く、またとない人間性拡張の舞台となります。 Planetary Navigation Group では、ソニーCSLが培ってきた本質への眼差しと革新の気風を最大限に融合し、持続可能な豊かさの海へ出航するための帆や羅針盤の創出に取り組むと同時に、人新世の環境変動に際して文明の進化を支えるステークホルダーの多様な価値を連結する本質的な理念と協働アーチの形成を目指します。
プラネタリー・アジェンダとは
人口増加や人間活動の拡大につれて、これまで自然界の物質循環や生態系の統合的な機能によって支えられてきた地球システムの恒常性が大きく撹乱されています。その影響は気候変動や生物多様性の喪失といった形で文明社会の持続可能性にも深刻な影響を与えています。近年、人類が生存できる安全な活動領域とその環境負荷の許容限界は「プラネタリー・バウンダリー(Planetary Boundaries)」と呼ばれ、気候変動・生態系機能・水や化学物質の循環・大気や海洋の汚染や組成変化などの項目において、人類が共通して取り組むべき喫緊の課題として定義されつつあります[1][2]。
プラネタリー・バウンダリーの議論は、現代文明が生み出している環境への多様な影響の総体を捉えようとする試みですが、そこには環境破壊に代表される負の影響と、環境容量の拡張や機能の増大に貢献する正の影響が混在しています(図1)。そして負の影響を削減し、正の影響を増大させるには、単に技術革新の推進や個別の消費習慣の変化を促すだけでは十分ではなく、技術と行動変容が相乗的に噛み合った大規模な社会変革を成し遂げる必要があります。これは食料システム・エネルギーインフラ・物流やモビリティー・都市計画・医療や金融制度など社会を支える共通基盤の分野で特に顕著であり、現代文明の枠組みを超えて地球システムと整合性のある新たな文明装置を創出する必要があります。我々はプラネタリー・バウンダリーを創造的に変容させ、人間活動が地球システムを支える機能を拡張し、これまでの環境負荷の在り方から根本的に脱却するために枢要な課題群をプラネタリー・アジェンダ(Planetary Agenda)として定位し、ソニーCSLの各プロジェクトや協働組織を通じて、技術革新と行動変容の両面からその解決を目指します。

図1:プラネタリー・バウンダリーとプラネタリー・アジェンダ
プラネタリー・バウンダリー(左)は人間活動が地球システムの機能にもたらす負の影響(中央)と正の影響(右)の総和に基づいて定義されている[2]。持続可能な未来に向けた文明規模の変革目標としてのプラネタリー・アジェンダとして(赤矢印)、今世紀の半ばまでにエネルギーの生産消費における二酸化炭素の正味の排出ゼロ目標[3]や、人間による生態系の拡張を通じた生態系機能や生態系サービスの増進が提案されている[4][5]。
プラネタリー・ナビゲーションという方法論
「人類とこの惑星のための研究」と宣言するとき、「この惑星」とは誰の惑星を意味しているのでしょうか?これまでの人類社会の発展は、往々にして一部の支配階級に富や権力が集中した状態から、社会全体の最適化に向けて民主的な方向に権利や制度を分散化してきた歴史とも捉えられます。しかし、人類が勝ち取ってきた基本的人権や自由で平等な社会などの重要な価値は、現在の先進国レベルの生活様式や世界的な格差を前提にしては、地球環境を損なわずに敷衍することが難しい状態です。プラネタリー・アジェンダの解決に取り組むためには、地球システムに共存している人類以外の生命や生態系の声にも耳を傾け、全ての生物種や物質循環を含む環境の総体を前提にした最適化が求められるでしょう。
ヒトの生存権や健康、経済活動の便益や外部性が、この惑星の人類以外の住人や自然環境にまで拡張されるとき、それが実現しうる未来は我々の想像を遥かに超えた領域に広がっていくことになります。そこでは科学技術の粋を集めたシミュレーションであっても、決定的な未来予測を行うには力不足でしょう。しかし複雑に開かれた未来に対して、望ましい状態を豊かに想像しつつプラネタリー・バウンダリーの枠内に収めるには、地球システムの様々な背後関係や社会変革の長大な時空間に渡る影響を、我々自身の多様性を失わずにコミュニケーションしていくための道具が必要になります。ソニーCSLが追求してきたオープンシステムサイエンスや、そのシミュレーション・可視化技術、そして実世界ビッグデータや社会制度の運営状況まで包括的に扱える人工知能などが、プラネタリー・アジェンダに取り組む上でより深い共通言語となることが期待されます。それは従来のトップダウン型の制御や最短経路といった単純な最適化を超えて、環境自体や未知の未来に内在するゆらぎや利用可能な資源の制約に大きく左右されつつも、この世界の多様性から学びつつそれを賢く活用していく旅であり、共に大局的な方向性を探り共通の目標地点を更新しながら目指し続ける「ナビゲーション」としての方法論が相応しいと考えられます(図2)。プラネタリー・アジェンダに取り組むための地球規模の複雑開放系におけるナビゲーションを、我々は「プラネタリー・ナビゲーション」と定式化し、研究開発・社会実装の両輪において駆動します。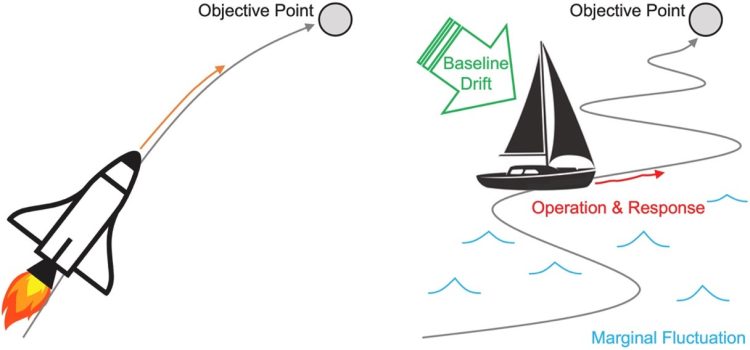 図2:プラネタリー・ナビゲーションに必要な、複雑開放系におけるナビゲーションの方法論[6]
左:ロケットのように、燃料を積載し閉じた単純な系を最短軌道制御するナビゲーション。
右:ヨットのように、環境からの大きな影響を避けることはできないが、複雑開放系における多様な状況を賢く感知・利用することで、少ない資源で航行することが可能なナビゲーション。
プラネターリー・ナビゲーションに相応しいのは右側となる。
プラネタリー・ナビゲーションの3本柱
この惑星が宇宙の中で人類を乗せたまま航続していくためには、複雑開放系におけるナビゲーションの方法論を駆使して、人類社会が突き当たっている成長の限界と、地球システムが直面するプラネタリー・バウンダリーを相乗的に解決する方向性を見出す必要があります。それは同時に、人間の生活レベルの向上とエコロジカル・フットプリントのトレードオフの解消や、人類の社会格差・地政学的な衝突と、生物の大量絶滅による生態系のレジームシフト、温暖化が逆転不能となる気候離脱(climate departure)の回避に共通して寄与する方向性でなければなりません。そのために民間セクターから取り組むことができる領域の筆頭として、我々は食料生産と都市緑化・自律分散型の再生可能エネルギーや関連する行動変容・ESG/SDGsへの貢献を適正に評価する金融システムの3つの柱に着目し、協生農法をはじめとする拡張生態系・Open Xchange System (OXS, オープン エクスチェンジ システム)・aSSe22(アセッツ)の各プロジェクトを通じて、コミュニティー主導型の科学技術の導入やエキスパート組織の育成に取り組みます。
3つの柱はまた、それぞれに単独では解決が困難なトリレンマ構造を抱えています。環境を大きな母体として共有しつつも、拡張生態系にとっての 食料/健康/環境、OXSにとっての エネルギーを始めとする物流/コミュニティー/環境、aSSe22(アセッツ)にとっての 金融システム/専門家集団/環境 は、それぞれ互いにトレードオフを形成しつつ、オープンシステムとして領域を広げて関わり合うことで、より発展的な解決の契機も秘めています(図3)。
例えば既存の農業やエネルギーインフラを、従来の都市部と農村が二極化した生活様式のまま協生農法やOXS単体で置き換えていくには依然として多大なコストがかかります。一方で、そもそも生態系サービスとのポジティブな関わりを増進し、パンデミックや公害のリスクを低減させるために、リモートワークや分散居住などの開疎化を飛躍的に推進した社会構造を前提にした場合を考えると、これまでインフラ設置や食品ロスなどコストの源泉であった送電網や流通網の在り方が劇的に変化し、両プロジェクトを組み合わせて導入することで食料生産とエネルギーにはよりスマートな流通法や活用法も含めて新たな結びつき(nexus)や利点を見出すことができます。従来の脱炭素などのセクターごとの負荷削減だけではプラネタリー・バウンダリーに収めることは難しく、新たな生活様式・社会構造を試行する積極的な行動変容の多様性をいかに広げていくかが技術の前提として問われているのです。またそのような実質的に環境に貢献する経済活動の多様性が確保されて初めて、社会組織を支える血液としての金融システムにおいてもaSSe22(アセッツ)の提供するサービスによって、ESGやSDGsが本来目指した目標の前進に貢献したり、規制当局や行政を含む専門家集団も変化を先取りしてガバナンスが向上していく余地が生まれます。
プラネタリー・アジェンダは、いずれも現状から出発して少しずつ改善するのでは解くことが極めて困難な問題であり、社会-生態系を横断する根本的な変革(transformational change)が求められています。ソニーCSLのような小さな組織を起点に、グローバルな好影響の投射(Global Influence Projection)を目指してこの前途多難な領野を創造的にナビゲーションしていくには、突出して高い理念と共に、社会実装における現実的な実利との間でも葛藤していく必要があります。最新の技術や個人の創造力のシナジーを最大限に発揮してこの惑星の未来を夢見るには、長期的な理念と短期的な実利が孕んでいる捩れに対しても、誠実に立ち向かっていく姿勢が重要であると考えます。プラネタリー・アジェンダへの挑戦と超克を通じて、我々は人新世におけるヒトの価値を再創造し、物質的な環境容量以上に心の豊かさの拡張を実現することを目指し、またそのような意志を持った仲間を歓迎し、共に進むことを希求します。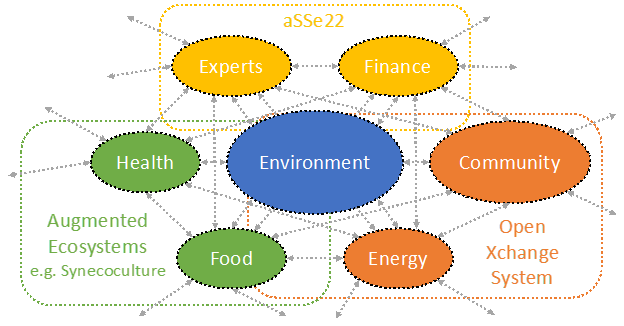 図3:プラネタリーナビゲーションの三本柱プロジェクトと3つのトリレンマが織りなすオープンシステム
2022/12/7 Planetary Navigation Group synthesis of off-site meeting at Oiso, Japan
[1] Steffen, W. et al., "Planetary boundaries: Guiding human development on a changing planet." Science 347, (2015)
[3] International Energy Agency (2021), Net Zero by 2050, IEA, Paris
[4] Funabashi, M. Human augmentation of ecosystems: objectives for food production and science by 2045. npj Sci Food 2, 16 (2018). HTTPS://DOI.ORG/10.1038/S41538-018-0026-4
[6] Ohta, K., Suzuki, G., Miyazawa, K., Funabashi, M. "Open systems navigation based on system-level difference analysis – Case studies with urban augmented ecosystems," Measurement: Sensors, 2022, 100401, ISSN 2665-9174, HTTPS://DOI.ORG/10.1016/J.MEASEN.2022.100401.
Senior Researcher / Planetary Navigation Group Leader
Masatoshi Funabashi
Planetary Agenda Needs Planetary Navigation:
An Era of Self-Transformation on a Planetary Scale
At Sony CSL, we recognize the Global Agenda as a set of global issues that need to be addressed as common challenges for humanity, such as energy, food, and the environment, and have fostered research that could lead to breakthroughs in these areas.
Since 2008, we have been exploring ways to manage living complex systems in the real world, beyond the traditional elemental reductionist approach, by devising a novel scientific methodology called Open Systems Science.
Now, the Global Agenda is becoming increasingly important, and at the same time, we are required to solve problems from a planetary scale perspective, such as global climate change and biodiversity crisis, which go beyond the benefits of human society. We will formulate a new Planetary Agenda, a plan necessary to build a sustainable society and ecosystem within our finite environmental capacity, and take action to realize it.
In a planetary-scale open system with extremely high degrees of freedom and diversity, only a limited number of objects remain within the realm of human control. The ability to navigate our own civilization in an adaptive direction by developing the technological and social capacities that are characteristic of humanity, is becoming increasingly important in the face of an environment that fluctuates beyond our predictions. We have defined Planetary Navigation as a movement for self-transformation from the fundamental level of civilization toward the resolution of the Planetary Agenda. We will promote the creation of new concepts, basic research and development, and the formation of economic and cultural spheres to realize this movement.
Act Beyond Borders to Transform Planetary Boundaries
What Sony CSL researchers have gained by crossing borders and taking action in various fields is the creation of new academic fields and the augmentation of human capabilities, which contributed to the broadening of the domain that will renew our own perceptions. At the same time, it is expanding into the possibility of positively rethinking even the assumptions of the Planetary Boundaries, which are determined by the way we use technologies, as represented by augmented ecosystems, distributed renewable energy solutions, and alternative frameworks of social and economic systems that internalize environmental goals.
When humanity changes, the environment also changes. The Earth's biological and environmental history has seen organisms successfully adapt to repeated natural cataclysms, and biological evolution has also brought about intermittent changes in the planetary material cycles and climate system. Now, in a global environment that has been drastically altered by humankind, we ourselves are undergoing a sea change that is not an extension of the past, but a major transformation toward the unforeseen future.
The crisis that the new environment brings to the existing civilization has always been an opportunity to create new forms of food, energy, information, communications, and economic & social systems, as we look back from the future.
The Planetary Agenda will be a unique stage for the augmentation of humanity to transcend human conflicts and create the original landscape of our future planet.
The Planetary Navigation Group will maximize the combination of Sony CSL's essential vision and innovative spirit to create sails and compasses for sailing out on the sea of sustainable wealth. We aim to form an essential philosophy and cooperative arch that links the diverse values of stakeholders who support the evolution of civilization in the face of the environmental changes of the Anthropocene.
What is Planetary Agenda?
Population growth and the expansion of human activities in modern society have greatly disturbed the homeostasis of the Earth system, which had been supported by the material cycles and the integrated function of ecosystems. The effects of this disturbance, in the form of climate change and loss of biodiversity, are having a serious impact on the sustainability of our civilization. In recent years, the safe areas of activity in which humans can survive and the acceptable limits of their environmental impact have been called "Planetary Boundaries," and they have been defined on the basis of urgent issues that humanity must tackle in common, such as climate change, maintenance of ecosystem functions and water and chemical cycles, and pollution and compositional changes in the atmosphere and oceans [1][2].
The Planetary Boundaries are an attempt to capture the totality of the diverse impacts on the environment that modern civilization is producing, which include both negative impacts, such as environmental destruction, and positive impacts that contribute to expanding environmental capacity and increasing functionality (Figure 1). In order to reduce negative impacts and increase positive impacts, it is not enough to simply promote technological innovation and change individual consumption habits. It is imperative to achieve a large-scale social transformation in which technology and behavioral change are synergistically combined. This is especially true in the areas of common infrastructure that support society, such as food systems, energy infrastructure, logistics and mobility, urban planning, healthcare, and financial systems, etc. We need to go beyond the framework of modern society and create a new civilizational platform that is consistent with the Earth system. We have identified the Planetary Agenda as a set of issues that are critical to creatively transforming the Planetary Boundaries, extending the functions of human activities to support the Earth system, and fundamentally departing from the conventional way of environmental burdens. Sony CSL will work to solve these issues through both technological innovation and behavioral change through its projects and relevant stakeholders.

Figure 1. Planetary Boundaries and Planetary Agenda
The Planetary Boundaries (left) are defined based on the sum of the negative (center) and positive (right) impacts of human activities on the functioning of the Earth system [2]. The planetary agenda as a civilization-wide transformation goal for a sustainable future (red arrows) includes the proposed goals of zero net carbon dioxide emissions in energy production and consumption [3] and the enhancement of ecosystem functions and services through anthropogenic augmentation of ecosystems [4][5] by the middle of this century.
Methodology for Planetary Navigation
When we declare "research for humanity and this planet," whose planet do we mean by "this planet"? The development of human society to date can be viewed as a history of decentralization of rights and institutions from a state in which wealth and power were often concentrated in the hands of a few ruling classes to a democratic direction toward the optimization of society as a whole. However, the important values that humanity has won, such as basic human rights and a free and equal society, are difficult to maintain without damaging the global environment, based on the current lifestyle at the level of developed countries and global disparities. In order to address the Planetary Agenda, we will need to listen to the voices of non-human life and ecosystems that coexist in the Earth system, and optimize the totality of the environment which includes all living species and material cycles as a premise.
When the survival of humans, their health, and the benefits and externalities of economic activities are extended to the non-human inhabitants of this planet and the natural environment, the future that could be realized will extend far beyond our imagination. Even the most sophisticated scientific and technological simulations will be insufficient to make definitive predictions. However, in order to respect the Planetary Boundaries while imagining a rich array of futures, we need to communicate the various backdrops of the Earth system and the effects of social change over a long period of time and space, without losing our own diversity. The Open Systems Science that Sony CSL has been pursuing, its simulation and visualization technologies, and artificial intelligence that can comprehensively handle real-world big data and social systems in operation, are expected to become a deeper common language in addressing the Planetary Agenda. It goes beyond the simple optimization of conventional top-down control and finding the shortest path, but is a journey of learning from the diversity of the world and utilizing it wisely. A "navigation" methodology is appropriate as we work together to find a broad direction and continue to update a common goal, as the journey will be inherently influenced by the environmental fluctuations and various constraints of available resources (Fig. 2). We have formulated "Planetary Navigation" as a way of navigating the global-scale open complex systems to address the Planetary Agenda, and it is driven by both research & development and social implementation.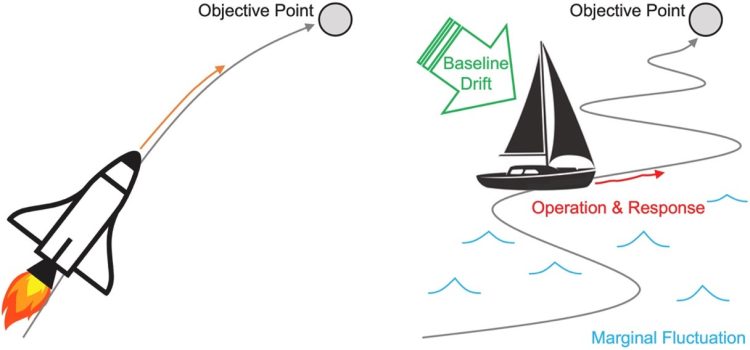 Figure 2. Typology of navigation in open complex systems [6]
Left: Rocket-type navigation that relies on self-loaded fuel and straightforward trajectory control based on a closed simple system. Right: Sailboat-type navigation cannot avoid large environmental influences but is possible to navigate with fewer resources based on the smart sensing and harnessing of diverse situations in open complex systems, which is more effective in Planetary Navigation.
Three pillars of Planetary Navigation
For this planet to continue cruising through space with humanity on board, we need to use navigation methodologies in open complex systems to find a direction that synergistically resolves the Limits to Growth that human societies are confronting and the Planetary Boundaries that the Earth system is facing. At the same time, it must be a direction that contributes to resolving the trade-off between the improvement of human quality of life and ecological footprints, and to avoiding social disparities, geopolitical conflicts, ecological regime shifts caused by mass extinction, and climate departure. To this end, we have focused on the three domains as the first areas that can be addressed by the private sector: food production and urban greening, decentralized renewable energy systems and related behavioral changes, and financial systems that appropriately assess contributions to ESG/SDGs. We tackle these domains with our three pillar projects, namely Synecocluture and Augmented Ecosystem, Open Xchange System (OXS), and aSSe22 (read as "assets") projects, and we will work to introduce community-driven science and technologies and to develop expert organizations.
Each of the three pillars also has its own trilemma structure that is difficult to resolve in isolation: food/health/environment for the Augmented Ecosystem, energy & logistics/community/environment for OXS, and financial system/experts/environment for aSSe22. While sharing the environment as a major background, these domains also comprise trade-offs with each other, but they also contain synergistic opportunities for further development of solutions by expanding their spheres of interactions to a larger system (Fig. 3).
For example, replacing existing agriculture and energy infrastructure with Synecoculture and OXS without modifying the conventional gaps between urban and rural lifestyles still involves significant costs. On the other hand, if we promote an open and sparse social structure such as remote working and dispersed settlement, in order to promote positive engagement with ecosystem services and reduce the risk of pandemics and pollution, the nature of the logistic network and the power grid will change dramatically, which has previously been a source of cost in terms of infrastructure installation and food loss. By introducing a combination of Synecoculture and OXS projects in such a future situation, new nexus and benefits can be found for food production and energy, including smarter distribution methods and utilization. Since it is actually difficult to fit into the Planetary Boundaries only by reducing sectoral burdens, such as current efforts of emission reduction, the real question is how to expand the diversity of positive behavioral change to experiment with new lifestyles and social structures as a prerequisite for technology. Only when such diversity of economic activities that substantially contribute to the environment is ensured, the services provided in the financial system by aSSe22 could contribute to the advancement of the ESG and SDGs as the lifeblood of the industry, which will also help improve governance for expert groups including regulators and government agencies in anticipation of change.
Each of the Planetary Agenda is extremely difficult to solve by starting from the status quo and making incremental improvements. It requires a fundamental, transformational change that extends across the social and ecological systems. In order for a small organization like Sony CSL to creatively navigate through this challenging field with the aim of projecting a global positive influence, it is necessary to struggle not only with a high ideology, but also with the practical merits of social implementation. In order to maximize the synergy of the latest technology and individual creativity to dream up the future of this planet, we believe it is important to be sincere in confronting the tensions between long-term ideals and short-term pragmatic interests. Through challenging and transcending the Planetary Agenda, we aim to re-create the value of human beings in the Anthropocene and realize the augmentation of spiritual wealth beyond material fulfillment. We welcome those who share the same will and seek to thrive together in a time of great change.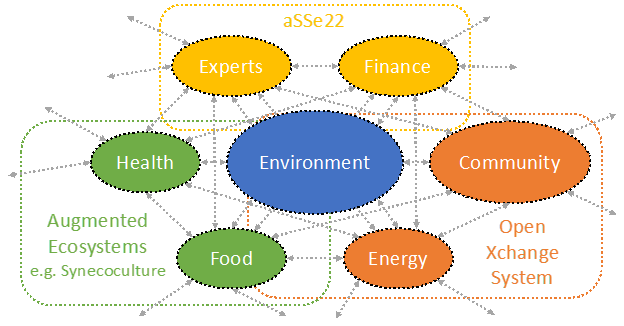 Figure 3. Planetary Navigation's three-pronged projects and open system that comprises three trilemmas
2022/12/7 Planetary Navigation Group synthesis of off-site meeting at Oiso, Japan
[1] Steffen, W. et al., "Planetary boundaries: Guiding human development on a changing planet." Science 347, (2015)
[3] International Energy Agency (2021), Net Zero by 2050, IEA, Paris
[4] Funabashi, M. Human augmentation of ecosystems: objectives for food production and science by 2045. npj Sci Food 2, 16 (2018). HTTPS://DOI.ORG/10.1038/S41538-018-0026-4
[6] Ohta, K., Suzuki, G., Miyazawa, K., Funabashi, M. "Open systems navigation based on system-level difference analysis – Case studies with urban augmented ecosystems," Measurement: Sensors, 2022, 100401, ISSN 2665-9174, HTTPS://DOI.ORG/10.1016/J.MEASEN.2022.100401.