我々人類は、地球環境、持続可能な社会、医療・健康、貧困、食糧などで、地球規模に共通する極めて難しい問題(グローバル・アジェンダ)に直面しています。これらの問題は、複雑に相互に関連し、動的に変化しており、常に全体として持続性を保ちつつ解決されなければなりません。従来の閉鎖系を対象としたアプローチのサイエンスだけでは問題解決になりえないことに危機感を抱き、ソニーCSLは2008年に開放系を対象とした「オープンシステムサイエンス」を提唱し、実践しました。以来、新たな発見を尊重しながらも、研究成果が人類の未来のために役立つかという価値観に基づき、領域を超えた全く新しい発想と卓越した運営実行力でグローバル・アジェンダの解決に貢献する研究を積極的に行っています。
ソニー CSLのSDGsへの貢献

ソニーCSLが取り組んできたグローバル・アジェンダに関わる研究には、持続可能な農業、エネルギー、医療・ヘルスケア、食、ロボット義足、都市計画、などがあります。ここでは2015年以降は国連が採択した「持続可能な開発目標 Sustainable Development Goals (SDGs)」の達成と連動し、基礎研究と社会実装に力を尽くしている2つのプロジェクトをご紹介します。
これらの取組は、外務省が運用する「SDGs WEBプラットフォーム」でも紹介されています。
---
■食料生産と生物多様性の回復・増進を両立させる「協生農法™」
17SDGs中、11SDGsの達成に貢献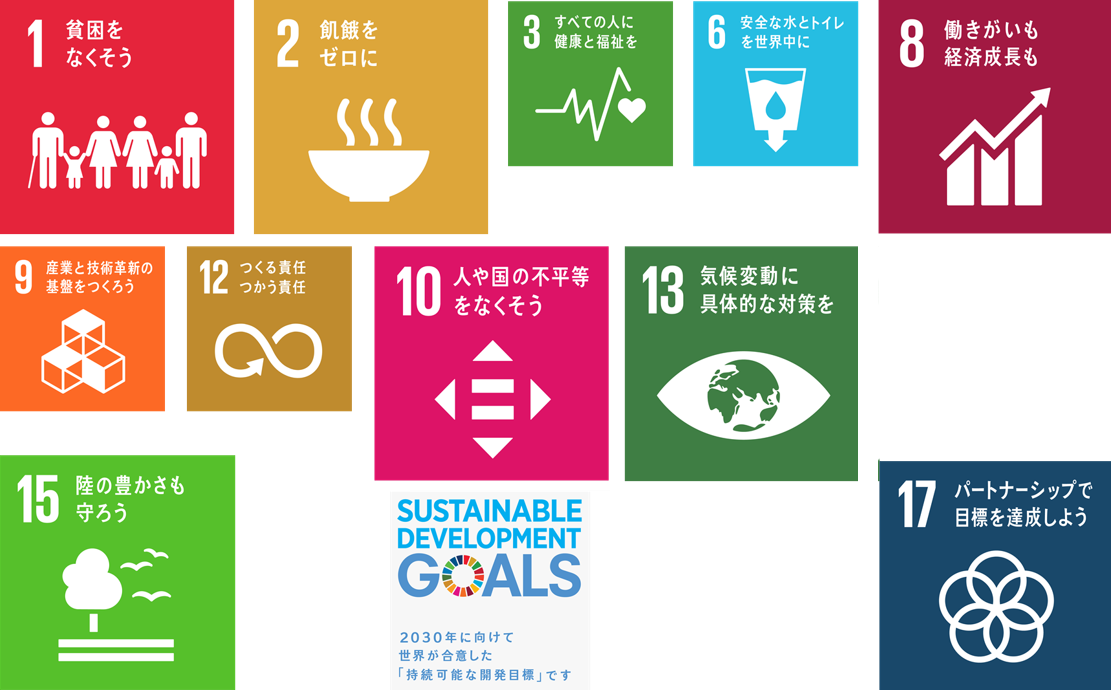 食料生産と生物多様性の回復・増進を両立させる「協生農法」により、世界中の小規模農家を中心とした持続可能な食料生産を通じて、砂漠化からの回復、農村部の自律的経済の底上げ、各種格差の是正、栄養状態の改善などに統合的な解決策を構築することを目指します。情報通信技術を用いた全球的な知識共有により、これまで不可能だった高いレベルで作物種の適応多様化を行い、人口増加や気候変動に際しても持続可能な実施手段を構築します。
*「協生農法」は(株)桜自然塾の商標または登録商標です。
---
■再生可能エネルギーを主電力源とする安定的な電力システムを実現する「オープンエネルギーシステム(OES)」
17SDGs中、7SDGsの達成に貢献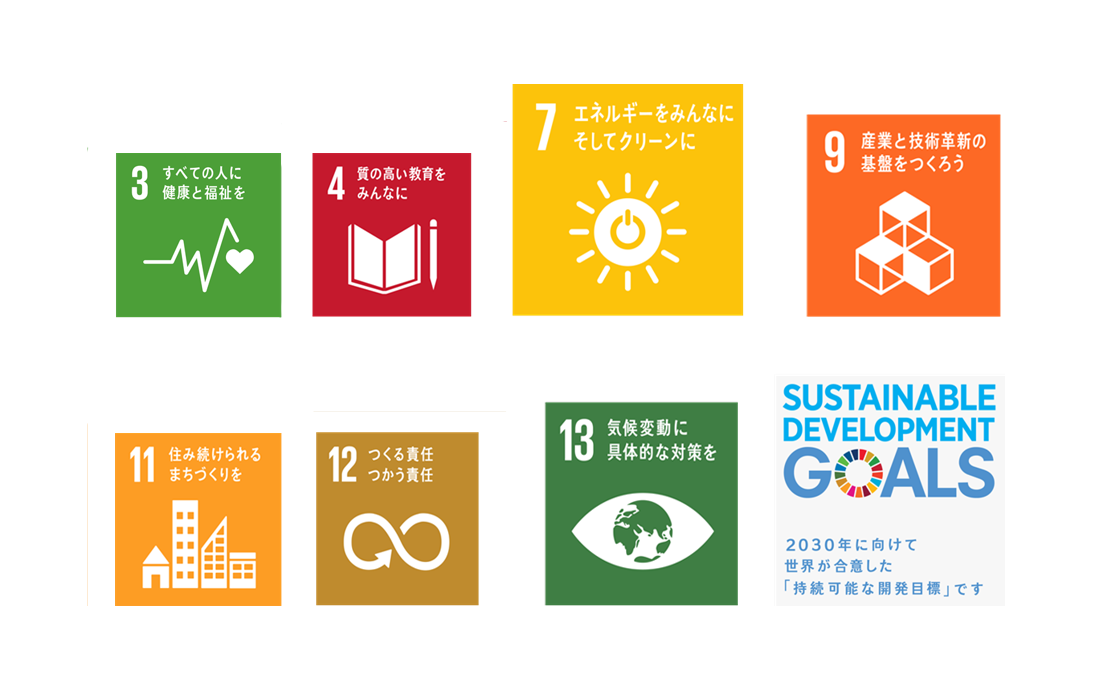 再生可能エネルギーを最大限活用する分散型エネルギーシステムを通じて、無電化地域にも展開可能な電力システムを構築し、すべての人々が安定したエネルギーへアクセス可能な世界を目指します。拡張が容易な自律分散システムと蓄電池を用いたストック型の電力制御により、災害に強い自立・協調的な電力網を構築し、人々のエネルギーへのアクセスを通じて、教育からまちづくりまで持続可能な社会の構築に貢献します。
Humanity is confronting a "global agenda" of critical issues in areas such as the environment, sustainable society, health, medicine, poverty, food, and more. These problems are complicated, interwoven with a limitless number of related issues, and are subject to dynamic and perpetual change. To solve them, we need to constantly and concurrently preserve the durability of the whole.
As Sony CSL came to understand, with a sense of crisis, that the real world is one of open systems, instead of closed ones, we shifted our vision to tackle these challenges by proposing and applying Open Systems Science in 2008. Since then, Sony CSL has been conducting science for the future of humanity, moving freely between scientific disciplines and developing entirely new ideas that go beyond borders between nations, between scientific fields, and between science and business to put our ideas into practice.
---
Contribution to SDGs

Sony CSL actively pursues research that makes a positive contribution to issues on the global agenda, in areas as diverse as sustainable agriculture, energy, medicine/health, food, prosthetics, and urban planning. In recent years, the concept of sustainable development goals (SDGs), a list of which was originally set by the United Nations, has gained widespread recognition. Synecoculture™ and OES are some of our global agenda projects that support the SDGs.
Our activities are now registered on the Japan SDGs Action Platform Good Practices by the Ministry of Foreign Affairs of Japan.
---
Synecoculture™: a novel farming method that achieves a high balance between food production and biodiversity
Synecoculture contributes to 11 SDGs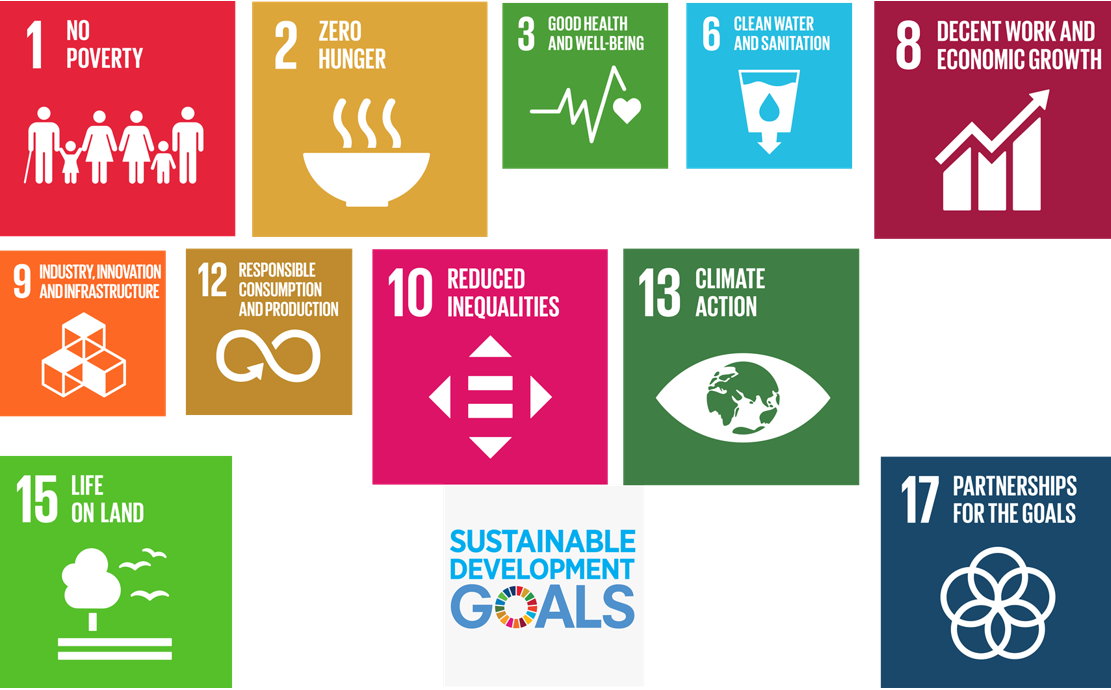 The synecoculture project aims to provide solution to desertification - an alternative for agriculture that restores the environment and constructs a higher level of biodiversity beyond natural preservation. Synecoculture is a sustainable and autonomous form of agriculture. It targets small-scale agriculture, with particular focus on self-managed, intrinsic autonomy, by securing productivity, cost effectiveness and profitability. Synecoculture is an open, bottom-up system where building-up data and sharing information is important for the development of collective knowledge. Augmented ecosystems, remote management using AR/VR, prediction and exploration using AI and machine learning are key to sustainable food production.
# "Synecoculture" is a trademark of Sony Corporation.
# Please see here on the details of the Trademark Usage.
---
OES: a stable electricity system based primarily on the use of renewable energy
OES contributes to 7 SDGs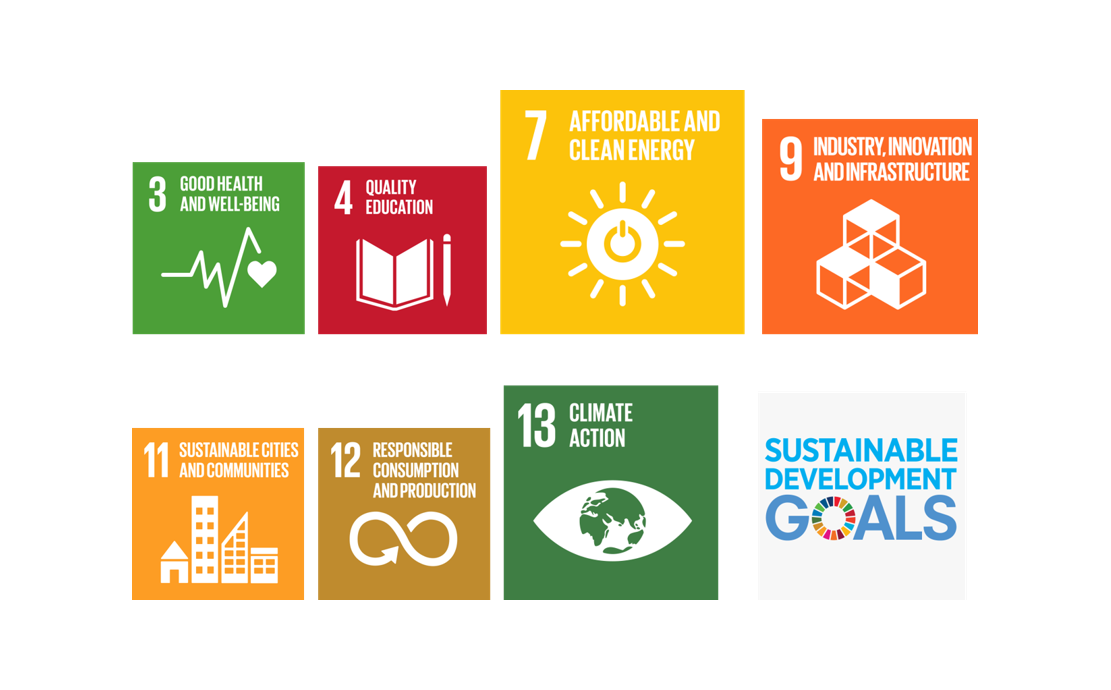 Open Energy System (OES) is a new, bottom-up, distributed electric power system that mainly uses renewable energy sources. Sony CSL aims to bring a stable and affordable electricity system to all communities, even those currently without access to electricity. Sony CSL is developing a DC-based autonomous electrical exchange system that can generate, store, and supply electricity, even in the face of natural disasters. The OES project contributes to the above SDGs by further advancing its social implementation in areas ranging from education to community planning.