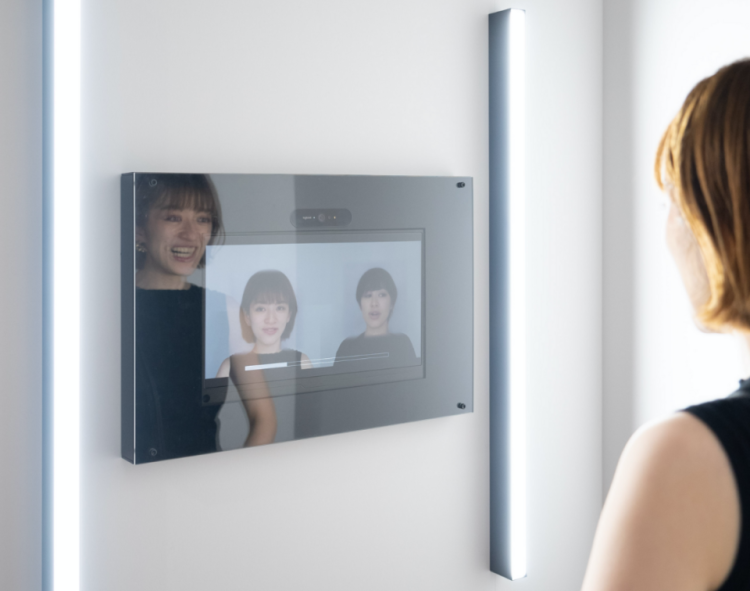 Morphing Identityは、笠原研究員による、人間とコンピュータの融合から生まれる「新しい人間性」を探求する研究の枠組み「Cybernetic Humanity 」の一つです。
モーフィング・アイデンティティ(Morphing Identity):
顔モーフィング体験による自己・他者アイデンティティの連続性の探求
本プロジェクトでは、2人のユーザーの顔画像が時間経過とともにブレンドされ、入れ替わる顔モーフィング体験を通じて、自他アイデンティティの連続的な変化を探求する。2人のユーザーの顔の動きがリアルタイムに反映されながら、2つの顔映像が徐々にモーフィングされていくことで、多面的な対人体験を創造・調査することができる。これを多様な社会的関係で探るため、公開展示を通じて質的・量的調査を行った。その結果、顔のモーフィング過程には、多様な対人体験とともに、自己顔のアイデンティティの範囲が存在することが明らかになった。これらのことから、主体感や顔のアイデンティティによって表現される「自己-他者の連続スケール」を定義した。これは、対人コミュニケーションの社会的・主観的側面において示唆に富み、さらなるシナリオ設計を可能にするとともに、遠隔コミュニケーションのためのインタラクティブデバイスに関する研究に資すると期待される。
Reference :
Kye Shimizu, Santa Naruse, Jun Nishida, and Shunichi Kasahara. 2023.
Morphing Identity: Exploring Self-Other Identity Continuum through Interpersonal Facial Morphing Experience.
In Proceedings of the 2023 CHI Conference on Human Factors in Computing Systems (CHI '23), April 23– 28, 2023, Hamburg, Germany. ACM, New York, NY, USA, 15 pages.
https://doi.org/10.1145/3544548.3580853
Morphing Identity Exhibition Project (2021-2022)
私たちのアイデンティティとは何か。本作品は、自分の顔だと分かっている筈なのに、自分だった顔がいつの間にか他者の顔に変容していく体験を提供する。人間の変化知覚特性に基づいて、計算的に作り出された知覚的に滑らかな変化を顔映像に適応してリアルタイムに再合成することで、変化を知覚しない顔の変化を引き起こす。映像を介したコミュニケーションにおいて、個人を識別するための顔映像が持つアイデンティティの流動性に着目し、自分自身が思う自分と、他者が思う自分がどのように変容し得るかを探索する体験型の作品である。
Credit
Concept and Research
– Shunichi Kasahara (Sony CSL)
System
– Shunichi Kasahara (Sony CSL)
– Kye Shimizu (Sony CSL )
– Naoto Ienaga(Keio University)
Technical Assistant
– Kazuma Takada(Sony CSL)
– Maki Sugimoto(Keio University)
– Taku Tanichi (Sony CSL)
Exhibition
Special Exhibition 'You and Robots / What is it to be Human?', 2022.3.18 – 8,31, The National Museum of Emerging Science and Innovation 
Media Ambition Tokyo (MAT). 2021.5.12WED– 6.8TUE, Tokyo City View, 52F, Roppongi Hills Mori Tower
Sony Park Exhibition"Research for the Future of Humanity". 2021.07.24-2021.08.10. Ginza Sony Park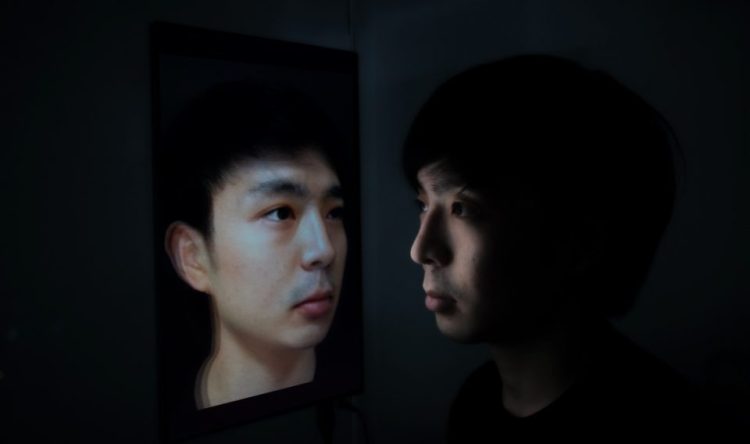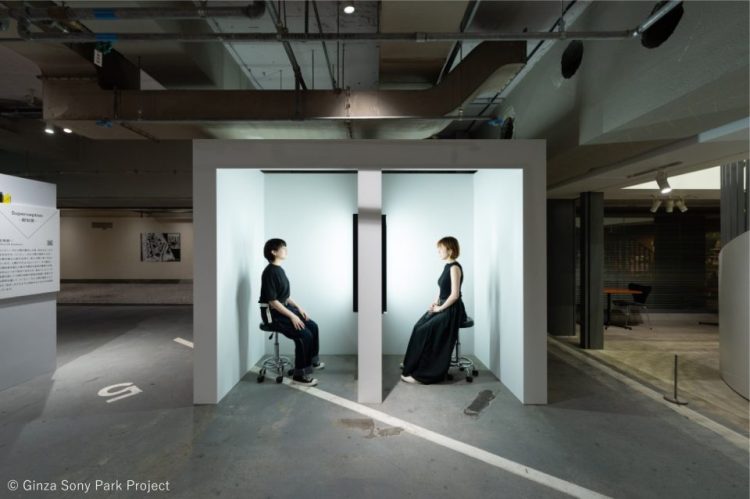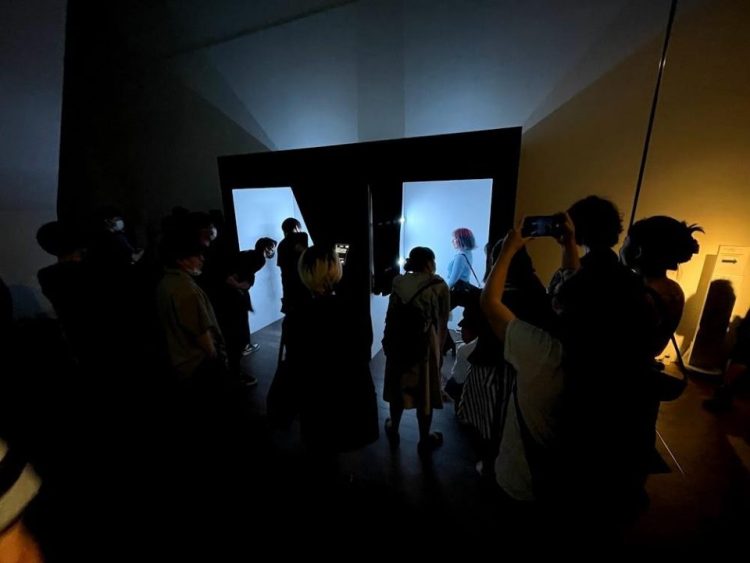 project page(Superception lab)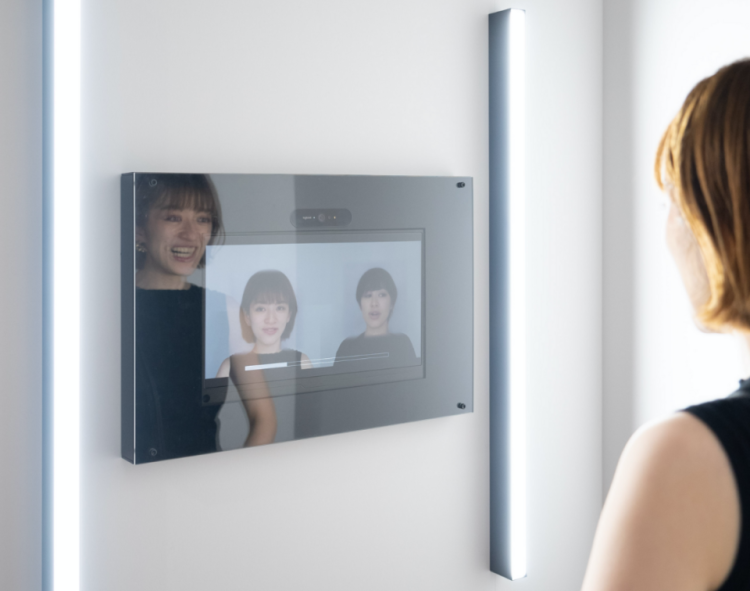 "Morphing Identity" is one of the research project of "Cybernetic Humanity " by Shunichi Kasahara, a researcher at Sony CSL to explore the "new humanity" emerged from the integration of humans and computers.
Morphing Identity: Exploring Self-Other Identity Continuum through Interpersonal Facial Morphing Experience
This project explores the continuous change in self-other identity by designing an interpersonal facial morphing experience where the facial images of two users are blended and swapped over time. Both users' facial images are displayed side by side, with each user controlling their own morphing facial images, allowing us to create and investigate a multifaceted interpersonal experience. To explore this with diverse social relationships, we conducted qualitative and quantitative investigations through public exhibitions. The results indicate that a there is a window of self-identification as well as a variety of interpersonal experiences in the facial morphing process. From these insights, a Self-Other Continuum represented by a sense of agency and facial identity has implications in terms of the social and subjective aspects of interpersonal communication, which enables further scenario design and could complement findings from research on interactive devices for remote communication.
Reference :
Kye Shimizu, Santa Naruse, Jun Nishida, and Shunichi Kasahara. 2023.
Morphing Identity: Exploring Self-Other Identity Continuum through Interpersonal Facial Morphing Experience.
In Proceedings of the 2023 CHI Conference on Human Factors in Computing Systems (CHI '23), April 23 - 28, 2023, Hamburg, Germany. ACM, New York, NY, USA, 15 pages.
https://doi.org/10.1145/3544548.3580853
Morphing Identity Exhibition Project (2021-2022)
What is our identity? This work provides an experience in which a face that you know to be your own will be transformed into the face of another person. Based on the human perceptual characteristics of visual changes, computationally created perceptually smooth change is applied to the facial image and composited in real-time, causing the face to change without perceiving the change. By focusing on the fluidity of identity that facial images have, we explore how the self that you think you are and the self that others think you are can be transformed.
Credit
Concept and Research
- Shunichi Kasahara (Sony CSL)
System
- Shunichi Kasahara (Sony CSL)
- Kye Shimizu (Sony CSL )
- Naoto Ienaga(Keio University)
Technical Assistant
- Kazuma Takada(Sony CSL)
- Maki Sugimoto(Keio University)
- Taku Tanichi (Sony CSL)
Exhibition
Special Exhibition 'You and Robots / What is it to be Human?', 2022.3.18 – 8,31, The National Museum of Emerging Science and Innovation 
Media Ambition Tokyo (MAT). 2021.5.12WED– 6.8TUE, Tokyo City View, 52F, Roppongi Hills Mori Tower
Sony Park Exhibition"Research for the Future of Humanity". 2021.07.24-2021.08.10. Ginza Sony Park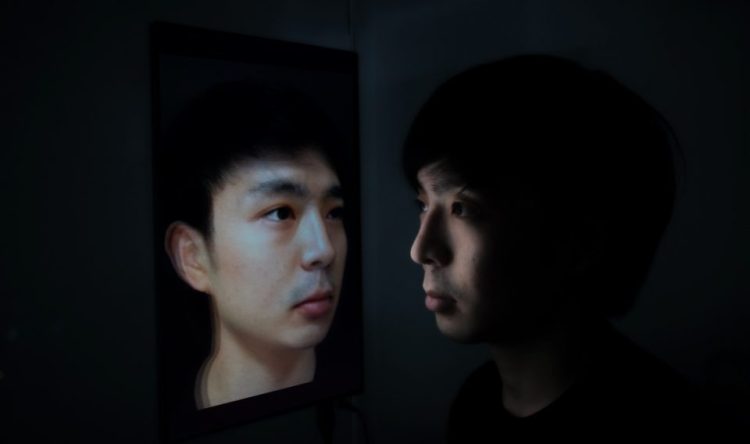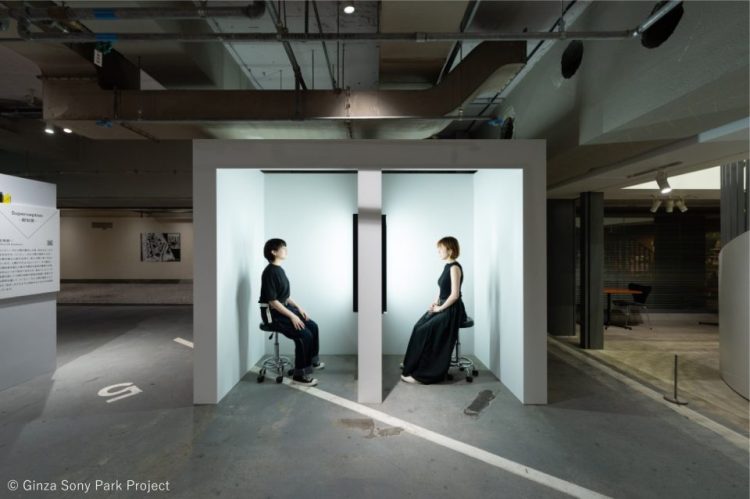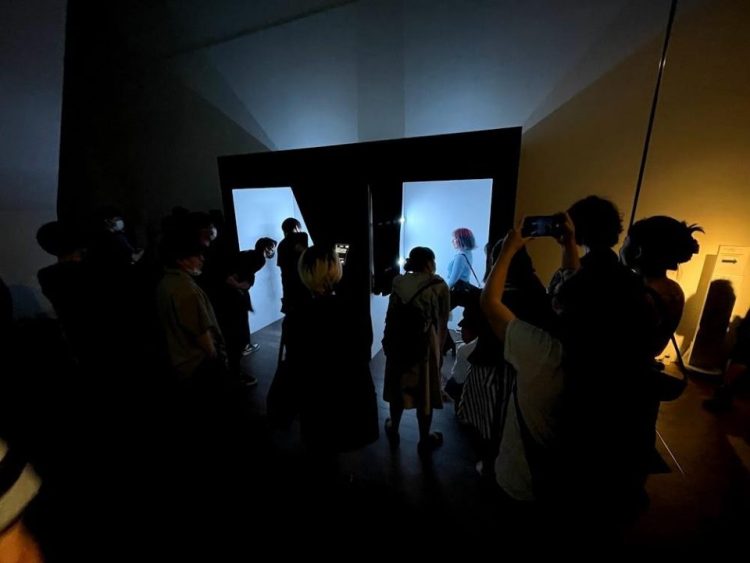 project page(Superception lab)