創造、エンターテインメント、センスオフワンダーを広げる
Interactive Aesthetics は、アート系アプリケーション、仕掛けのあるゲーム、視覚化実験などのコレクションです。 それは自動生成(procedural generation)、既存のゲームや認識などの可能性を探求するものです。
---
作品の一例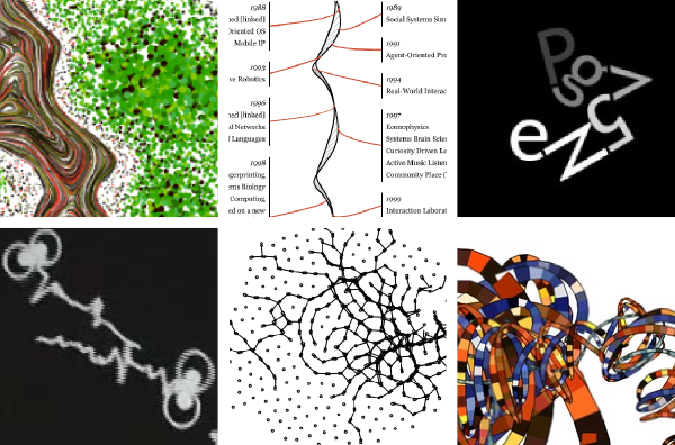 下段中:Connect ネットワーク内のノードの接続性について探求するアート
下段右:BlackHolePen 描画の性質に関するアート実験
上段右:Piping Trebuchet Trebuchetというフォントを用いたパズルゲーム
---
アートは新たな局面を迎えており、素材や媒体(media)の境界は曖昧になる一方で、インスタレーションでは、ゲーム的な要素が不可分なものとなっているものが少なくありません。 Interactive Aesthetics は、上述したすべての要素の調和を図ろうとする試みです。 プロジェクトページで実験的プロトタイプを紹介しています。特別なソフト等を使わないでも体験できますので、どうぞお楽しみください。
A tool to develop creativity and cultivate the senses of entertainment and wonder
Interactive Aesthetics is a collection of interactive art applications, sophisticated games and visualization experiments. This grouping of multiple elements aims to push the envelope on procedural generation, games and human perception.
---
Examples of Interactive Aesthetics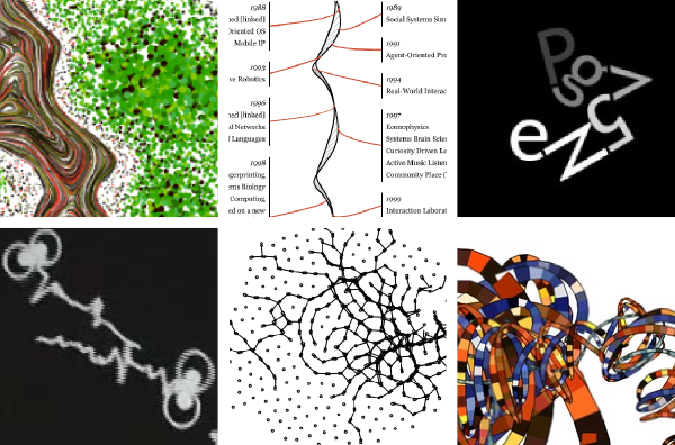 Lower middle:Connect : Artistic work on the connectivity of network nodes
Lower right : Black Hole Pen : Artistic experiments on the nature of drawing
Upper right : Piping Trebuchet : A puzzle-game using the Trebuchet font
---
Artistic work is evolving into a new stage. The lines between material and medium are blurring, and game elements are becoming inseparable from art installation. Interactive Aesthetics, put simply, is a way to harmonize the elements mentioned above. For a prototype, visit the Project Page site (see below).