SOLISSの開発が宇宙通信インフラ構築に極めて顕著な功績があったと評価されました
国立研究開発法人宇宙航空研究開発機構(理事長:山川宏/以下、JAXA)と株式会社ソニーコンピュータサイエンス研究所(代表取締役社長:北野宏明/以下、ソニーCSL)の共同研究事例「小型光通信装置SOLISSによる宇宙通信インフラ構築への貢献」が、第4回宇宙開発利用大賞で最高賞である内閣総理大臣賞を受賞いたしました。
---
2020.3.23 表彰式が行われました。
SOLISSプロジェクトメンバーの伊藤、岩本が参加し、JAXA宇宙探査イノベーションハブの澤田主任研究開発員と共に、表彰状を竹本情報通信技術(IT)政策大臣より授与いただきました。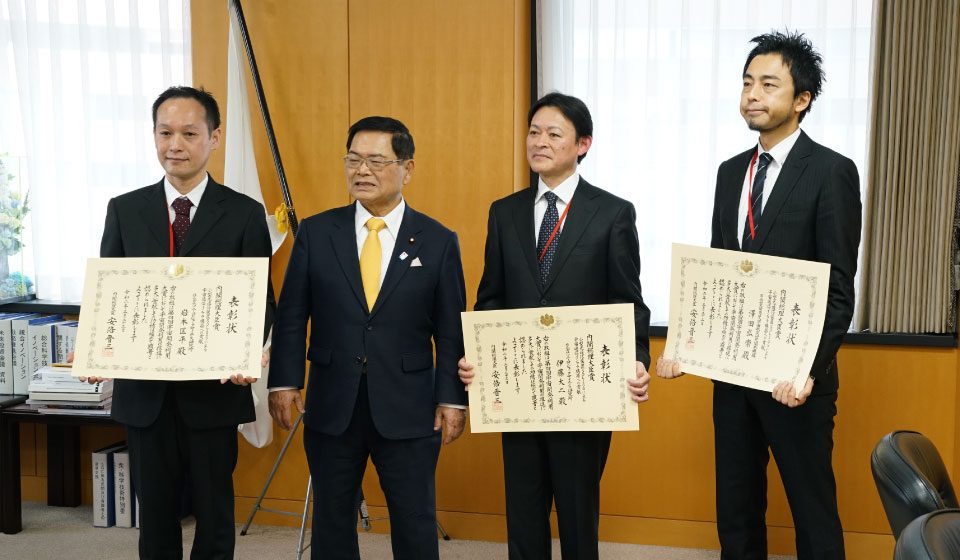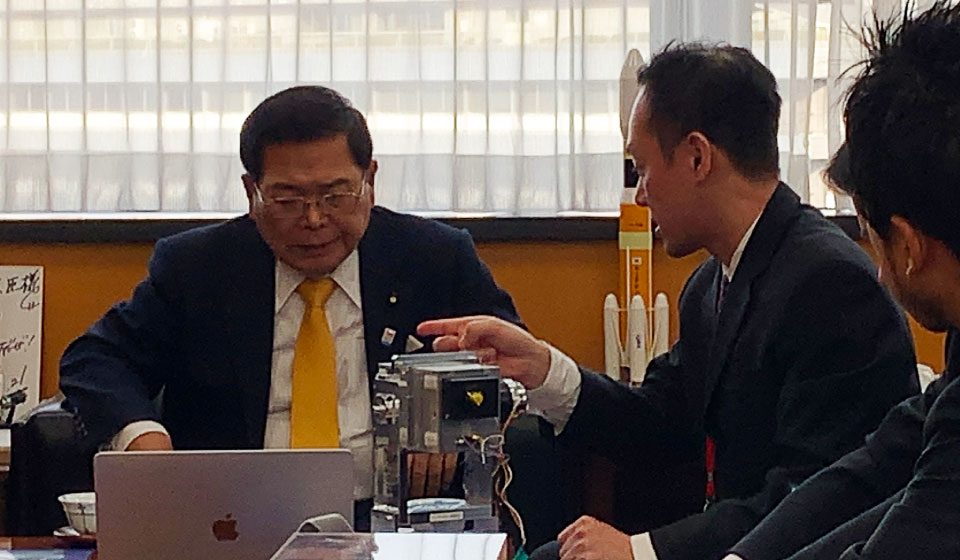 SOL Project was awarded the 4th Space Exploitation Prize for the development of SOLISS from the Japanese Government. The development of SOLISS was recognized as an extremely remarkable achievement in the construction of the space communications infrastructure.
The Space Exploitation Prize is intended to express appreciation to cases which contribute to the advancement and promotion of space development and use, such as those who made remarkable achievements or leading efforts in the space development. The award will enhance recognition and understanding of the public on the need for promoting space exploitation.
>>Press Release (only in Japanese)
2020.3.23 
The award ceremony was held at the office of the Minister in charge of Information Technology Policy, Mr. Naokazu Takemoto, on March 23.